Politicians rise and become famous but most of appear to be rich even before they are elected to serve in public offices.  Political career thrives with stable financial backing. While they earn a big salary when they get into the public office, some are richer than others. Most of them are from wealthy families and others have made their investments. Here is a list of the 20 richest politicians in the world.
1. Vladimir Putin-$70 Billion
Vladimir Putin is the richest politician in the world. This politician is the current president of Russia. He is a wealthy man and famous for his possessions. He owns 58 aircrafts, 20 posh homes, 4 yachts and many others. He has a lot of money to buy anything he needs or wants and ranks at number in the list of the richest people in the world.
2. David Koch- $43 Billion
Koch is an executive vice president and is the second richest politician worldwide; his wealth came from the Koch Industries, owned by his family. He got into politics in 1980 when he was elected as the vice president in the Libertarian Party.
3. Michael Bloomberg- $42.7
Michael is a business magnate and is ranked as the sixth richest person in the US. He served as the New York Mayor for three terms consecutively. He is the owner of Bloomberg L.P, which is a mass media, a world financial services provider and software company.
4. Bhumidol Adulyadej – $30 Billion
Bhumidol Adulyadej is also known as Rama IX or the King of Thailand. He died on 13th October 2013 and he reigned for 70 years. He is worth $30 billion dollars making him a very rich politician and leader.  The royal not only left legacy as the longest serving, but one of the richest politicians in the world.
5. Khalifa Bin Zayed Al Nahyan – $23 Billion
King Abdulla is also known as the president of United Arab Emirate or Sheik Khalifa.  He is a famous philanthropist known all over the world. He inherited the president position from his father, who passed on. He is in charge of over $773 sovereign wealth fund and it's ranked as the second worldwide.
6. Hassanal Bolkiah – Net Worth: $20 Billion
Hassanal Bolkiah is the sultan of Brunei since 1967. He made history of becoming the youngest prime minister. His wealth comes from his investments in oil and gas. He has a lavish elegant palace and he leads a lavish life. His fame attracts a lot of attention especially his fleet of expensive vehicles and extraordinarily big palace. His cars are more 8000 and worth over $789 million.
7. Mohammed bin Rashid Al Maktoum- $18 Billion
Mohammed bin Rashid Al Maktoum is credited for the development of the modern Dubai. He owns almost all enterprises in Dubai. He is the vice president and the prime minister of the United Arab Emirate. He is also known as Sheik Mohammed or emir of Dubai. He intends to make Dubai one the best and most beautiful countries in the world.  He has achieved a huge percentage of his goals and along the way; he has gained a lot of wealth for himself.
8. Serge Dassault –$16.3 Billion
Serge Dassault inherited the Groupe Dassault, a conglomeration of small businesses built Marcel Dassault, who was his patriarch. He was a senator and a mayor, but he lost his seat in 2009 when he was caught giving voters valuable items during his campaign. This is a crime in France and so he had to leave his office.
 9. Savitri Jindal-$13.2 Billions
Savitri Jindal is a rich female politician from India.  Her assets are worth more than $13.2 billion and she is regarded as one of the richest mothers as she has nine children. She is a Haryana legislative assembly member making her get into the list of wealthiest politicians in the globe.
10. Mohammed Al-Amoudi-$12.6 billion
Mohammed is a businessman from Ethiopia and regarded as one of wealthiest black people with a net worth of $12.6 billion. He made his money through his oil refineries, construction and real estate companies and other business investments. His businesses give him revenues worth billions annually. This politician controls 70% of oil in Ethiopia and gets over four tons of gold annually.
11. Zong Qinghou-$10.8 Billion
Zong is from China and a member of the National Council. He made his money from his successful businesses. He lives a humble life and will only spend $20 as his interest is to develop natural resources that can benefit his country. He is worth $10.8 billion and is ranked among the richest politicians in the world.
12. Silvio Berlusconi-$8.5 Billion
Silvio was the Prime Minister of Italy. He is a media tycoon and entrepreneur worth $8.5 billion. He was born in Milan and is one of the longest serving politicians where he worked as post-war prime minister. He owns the Italian club known as A.C Milan. He still makes it to the headlines with his luxurious life and all the riches to show off.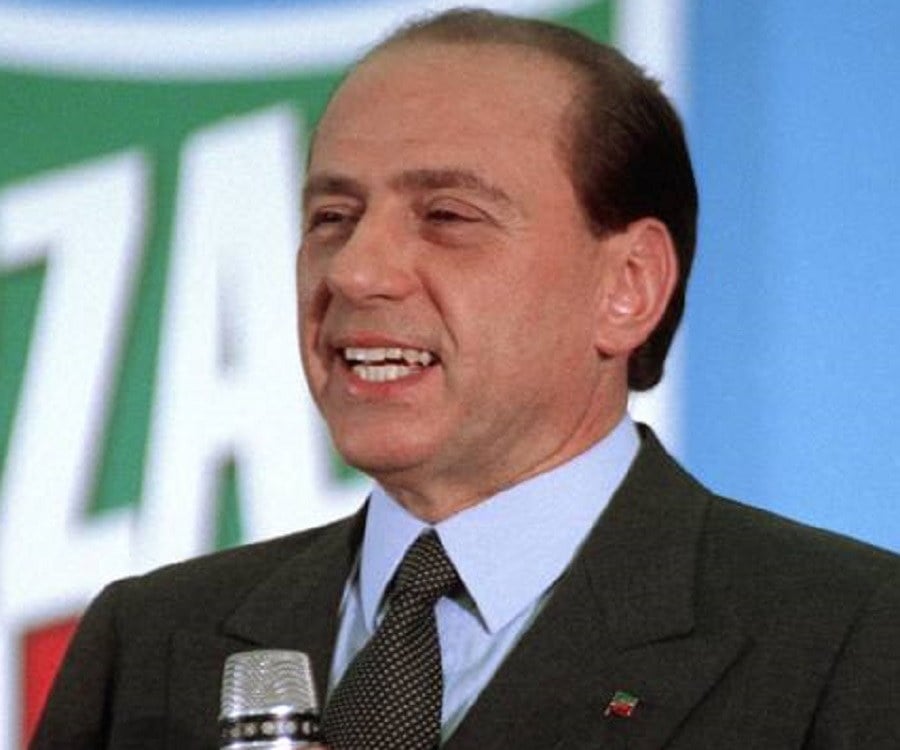 13. Abdul Aziz Al Ghurair- $7.5 Billion
Abdul Aziz is a rich politician from United Arab Emirates. His wealth came from his father who started dealing with oil in the 1960s. He founded the Mashreq Bank and it expanded into successful investments with conglomerates such as publishing, food, petrochemical holdings, construction and real estate.
14. Prince Sultan bin Mohammed bin Saud Al Kabeer – $6 Billion
Prince Sultan bin Mohammed is Saudia Arabia's prince and a son of King Abdulaziz. He got his massive wealth from dairy farming. His company is known as Almarai and he owns 29% of it. He has a farm in Argentine where he grows wheat and maize to feed his Holstein cows.  He also owns more than 100 studs in a farm located near Riyadh.
15. Imelda Marcos-$5 Billion
Imelda Marcos is a politician from Philippines and he is worth $5 billion. Imelda was born in 1929 in Manila and his parents named him Imelda Remedios Visitacion Trinidad Romualdez. She was married to the late Ferdinand Marcos, who was the president of Philippines.
16. Kim Jong-un-$5 Billion
Kim Jong-un is from Korea and is the Supreme Leader in North Korea. He inherited the position from his late father. He attended school in Switzerland anonymously. He was not the one to inherit the father's political position, but his step brother who was the preferred choice was caught with a fake passport trying to find his way to Japan.
17. Prince Azim-$5 Billion
Prince Azim is from Brunei and the third in the succession line of Brunei throne. He is one of the 12 children of His Majesty Sultan Haji Hassanal Bolkiah. He went to some of the best schools in the world. His father took him to the Royal Miltary Academy Sandhurst England. He did not train for more than a week and he remains the only one to have stayed in the military school for a very short time in his family. He likes throwing parties and the paparazzi just love him.
18. Ross Perot-$3.7 Billion
Ross Perot is a businessman from the US. He was born in 1930 in Texas and his political career went a notch higher when became an Independent Party Presidential Candidate for the first time in 1992 and again in 1996. He got his wealth from his company, Electronic Data Systems. The business thrived and made him a billionaire.
19. Donald Trump-$3.7 Billion
Donald Trump is the president of the US. He is one of the richest politicians in the world. All his riches are attributed to his rich family. They have successful real estate investments and many other businesses.